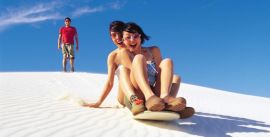 Our Monkey Mia tour allows you to experience 4 awesome days of amazing scenery, adventure, hiking, snorkelling, wildlife interaction and Australian culture along the West Coast of WA. Wander thro...
Book Now
4 day/3 night Monkey Mia, Kalbarri & Pinnacles
Book Now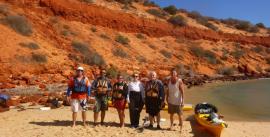 The best way to visit this remote, isolated World Heritage area is by kayak, offering a unique view of the scenery and wildlife. The seas are calm and shallow and as well as the famous Monkey Mia do...
Book Now