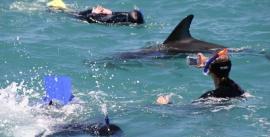 A dream for many of us is to swim with or watch dolphins in the wild! Dolphin Encounter has the highest success rate in NZ for both locating and swimming with dolphins! You...
Book Now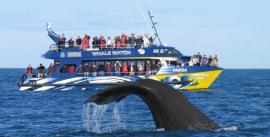 Whale Watch is New Zealand's only marine-based whale watching company offering visitors an exciting up-close encounter with the Giant Sperm Whale all year round. A 95% success rate means a guara...
Book Now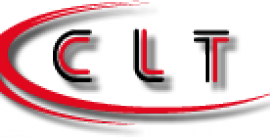 Travel by road Kaikoura where the mountains meet the sea.  Kaikoura is world renowned for the variety of marine mammals which can be seen, not least of all the giant sperm whales and the acrobatic Du...
Book Now