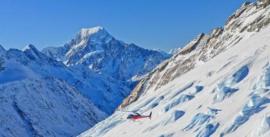 The rugged West Coast is hemmed between the Tasman Sea and the imposing Southern Alps, making for spectacular contrasts in the surrounding scenery. The Helicopter Line fly from both Franz Josef Glac...
Book Now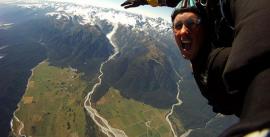 Voted second most scenic skydive in the world,with amazing views of the Souhern Alps, Glaciers and Tasman Sea.
Book Now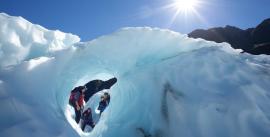 Combining the thrill of 2 helicopter flights, you will have the opportunity to explore a remote and pristine part of the glacier on foot, with your knowledgeable guide. Glacial forces are...
Book Now